1355 S. International Parkway, Suite 2461,
Lake Mary, Florida 32746
Telephone: 407-732-7620 * Facsimile: 407-732-7622
Email: amgilden@AnnMarieGildenLaw.com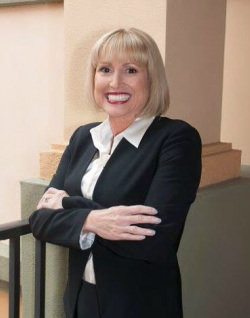 Professional Associations

Orange County Bar Association * Seminole County Bar Association * Florida Bar Marital & Family Law Section * Florida Bar Elder Law Section * Florida Bar General Practice, Solo-Practitioner and Small Firm Section * Voile Williams Inns of Court * Central Florida Family Law American Inn of Court (CFFLAIOC) *
Collaborative Family Law Group of Central Florida


---
---
Mrs. Gilden has been a Practicing Attorney since 1987. She was an Assistant State Attorney in Lake County from 1987 to 1990, and in Orange County from 1990 to 1995. She acquired a great amount of trial experience as an Assistant State Attorney. She tried a wide variety of criminal cases, including many jury trials.

She left the State Attorney's Office in 1995 and started her own law practice. Initially her areas of practice included Marital & Family Law and Criminal Law. She represented clients in trials including the Federal Court in the Middle District of Florida which consisted of complex and protracted litigation. She also litigated many Family Law Trials. Since the year 2000, she has dedicated her practice almost exclusively to Marital & Family Law cases. She also does Guardianship cases.

Her Marital & Family Law Practice consists of divorce cases including complex Divorce cases with substantial financial assets, Contested Divorce cases, Uncontested Divorce cases, and Collaborative Divorce cases. She has had numerous Hearings and Trials on cases involving Divorce, Custody, Co-parenting and Time Sharing. She has also represented clients at Hearings on Injunctions Against Domestic Violence. Mrs. Gilden has represented Parents, Relatives, and Foster Parents in cases involving the Department of Children and Families Services. She has also represented Grandparents and Relatives in obtaining Temporary Custody of Child(ren) when the parents are unfit.

Her practice currently consists of representing clients in the following Marital and Family Law areas: Divorce, Custody, Modification, Paternity, Adoption and Injunction Against Domestic Violence cases. Ms. Gilden also represents clients in Guardianship proceedings consisting of guardianship of an adult, minor child, and guardian advocate of a mentally disabled adult.

---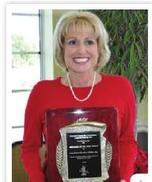 On December 20, 2013, Ann Marie Gilden, Esquire was named Attorney of the Year by the Seminole County Bar Association Legal Aid Society for providing more than 60 hours of pro bono service to the Seminole County Bar Association Legal Aid Society, and an additional 30 hours to Orange County Legal Aid Society for Guardian Ad Litem Work for abused and neglected children that had been removed from their parents by DCFS.

"Pro Bono work is important because it enables me to give back to the community" said Ann Marie Gilden.


---
---
Mission Statement:

Founded on integrity, professionalism, and caring, this law office aims to efficiently resolve difficult family situations with a minimal level of confrontation and stress, particularly when children are involved. Attorney Ann Marie Gilden prides herself on the genuine care, concern, and commitment that she applies to every case.

Ms. Gilden is a solo practitioner by choice. She limits her practice to family law and guardianship. Attorney Ann Marie Gilden does not delegate, or supervise tasks, but personally participates in the family affairs of clients, providing legal service to the community at competitive rates. She understand that each client and family is unique and that she must tailor her services accordingly. She also understand the importance of communication, which is why her office promptly returns phone calls, speaks in laymen's terms, and reports regularly on case developments. To learn more about her approach to family law, please contact her office today.